TBP Construction Products is your first source for quality parts and first class service.
TBP is your first source for knowledge and products. Our experience can you help meet the needs of your most challenging jobs or help you put together a small order for simple repairs. As a fully stocked distributor, TBP Construction products lets you save time and money by bringing together your most commonly purchased materials into one location.
Come visit our facility today, or call in an order, to learn more about the materials we have to offer and the support we can provide for your next job.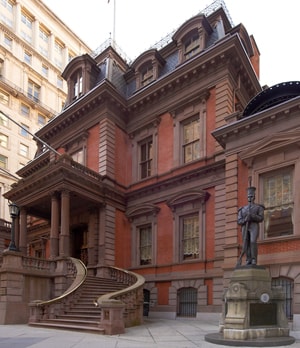 Concrete & Masonry Restoration
When it comes to fixing an existing building, finding the right products that preserve the original look - while at the same time repairing the issues - can be challenging.
TBP's experience in repair and restoration materials can help eliminate headaches and costly errors. From cleaners to correcting spalling issues, we have the knowledge, expertise and ample on-hand stock to accommodate nearly any job or challenge.
In addition to restoration work in concrete, we carry various leading materials for new-work such as sand, aggregates, top-coatings, wall coatings and more.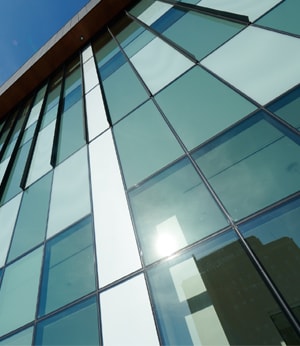 New Construction
Supporting a new construction job means understanding a building from the base to the roof. Our product lines extend throughout the entire process of new construction. Waterproofing materials, vapor barriers, glazing sealants, foam tapes, wall coatings and concrete materials are just a small sample of the materials we stock at our many facilities.
We bring more than our extensive knowledge of materials- we have the knowledge of how a building is put together. This experience helps our customers purchase the right materials to ensure a long-term & properly built building envelope.  Jobsites and situations are fluid, and our knowledge and expertise can help you anticipate issues – and fix unexpected problems. The team at TBP is always ready and available to help you keep moving your jobs forward.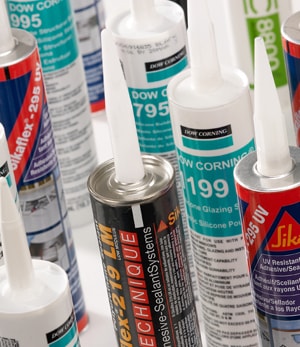 Glass & Glazing
Glass installation and glazing can be one of the most challenging and visually scrutinized parts of any building system. This frontline activity requires precision, the proper materials and practiced skill for a system to look truly complete. It is because of this level of scrutiny that many glaziers need custom products and occasional field support to help truly finish a job properly.
TBP Construction Products extensive list of glazing caulks, glazing materials and accessories are one of the key reasons that TBP has become a trusted supplier for some of the nation's largest & most prestigious building envelope installations.
Our in-house fabrication shop lets you access cutting edge fabrication and quick turn around time on some of the most commonly needed glazing materials and accessories.  This includes double faced tapes, custom setting blocks, spacer tapes, backer-rod, bond-breaker tape, protective films, shims and many more materials.
In addition to custom fabricated materials, we are also a fully stocked distributor of the leading brands of liquid adhesives such as DowSil, Sika, Tremco, BASF, 3M and many others. TBP welcomes our customers to visit our facilities to see all that we have to offer.