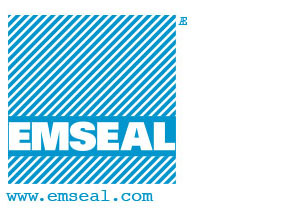 Emseal
EMSEAL's Specialty Markets Division has been providing precompressed, self-expanding foam sealant tape to OEM's, retailers and discerning erectors for more than 30 years.
Emseal's team of highly trained, motivated, and personable customer and technical service professionals. They deliver ready-to-go as well as custom-quick solutions matched to the situational conditions of each bridge.
Emseal's sealant tapes are the best combination of liquid and preformed foam sealants. They ensure sealing against water, handle extremes of heat and cold, and that are easily installed, maintained, and if needed, repaired.
From the person who answers the phone when you call, to the dedicated support of our Specialty Markets team, EMSEAL is completely dedicated to your satisfaction and to helping you select the best sealant tape for your needs.